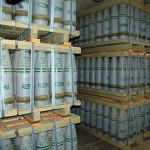 Free Speech Aboard the Leaky Ship of State: Calibrating First Amendment Protections for Leakers of Classified Information
The stakes are higher now than ever before in determining the First Amendment protections due government insiders who leak classified information to the press. Prior to the George W. Bush administration, only one person in American history had been successfully prosecuted for such a leak, and only two prosecutions had been brought. The Bush administration placed greater heat on
leakers. It successfully prosecuted one leaker and opened investigations against others. The Obama administration turned the heat to levels that are stifling. By the end of its third year, the Administration had initiated six prosecutions, doubling the number previously brought by all past administrations combined.