Chesney's National Security Law Listserv
To access the archive of articles, click here.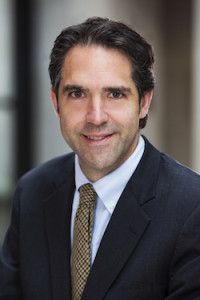 Bobby Chesney is a national security law specialist, with a particular interest in problems associated with terrorism.
Currently, Chesney is Charles I. Francis Professor in Law at The University of Texas School of Law, where he serves as the Associate Dean for Academic Affairs and teaches courses relating to US national security and constitutional law.
Before this appointment, he served in the US Department of Justice in connection with the Detainee Policy Task Force created by Executive Order 13493. He is a member of the Advisory Committee of the American Bar Association's Standing Committee on Law and National Security; a senior editor for JNSLP; an associate member of the Intelligence Science Board; a non-resident fellow of the Brookings Institute, a term member of the Council on Foreign Relations, and a member of the American Law Institute.
Chesney has published extensively on topics ranging from detention and prosecution in the counterterrorism context to the states secrets privilege . He has served previously as chair of the Section on National Security Law of the Association of American Law Schools and as editor of the National Security Law Report (published by the American Bar Association's Standing Committee on Law and National Security). 
Professor Chesney's scholarship is posted on SSRN here. He also maintains a BePress Selected Works page here.
For those interested in following national security law developments, Chesney started a listserv in 2003, which focused exclusively on distributing news of recent judicial opinions, new statutes, forthcoming scholarship, and other similar resources relating to national security and the law. Just send him an email if you'd like to subscribe, or check back to this blog for an archive of his updates.